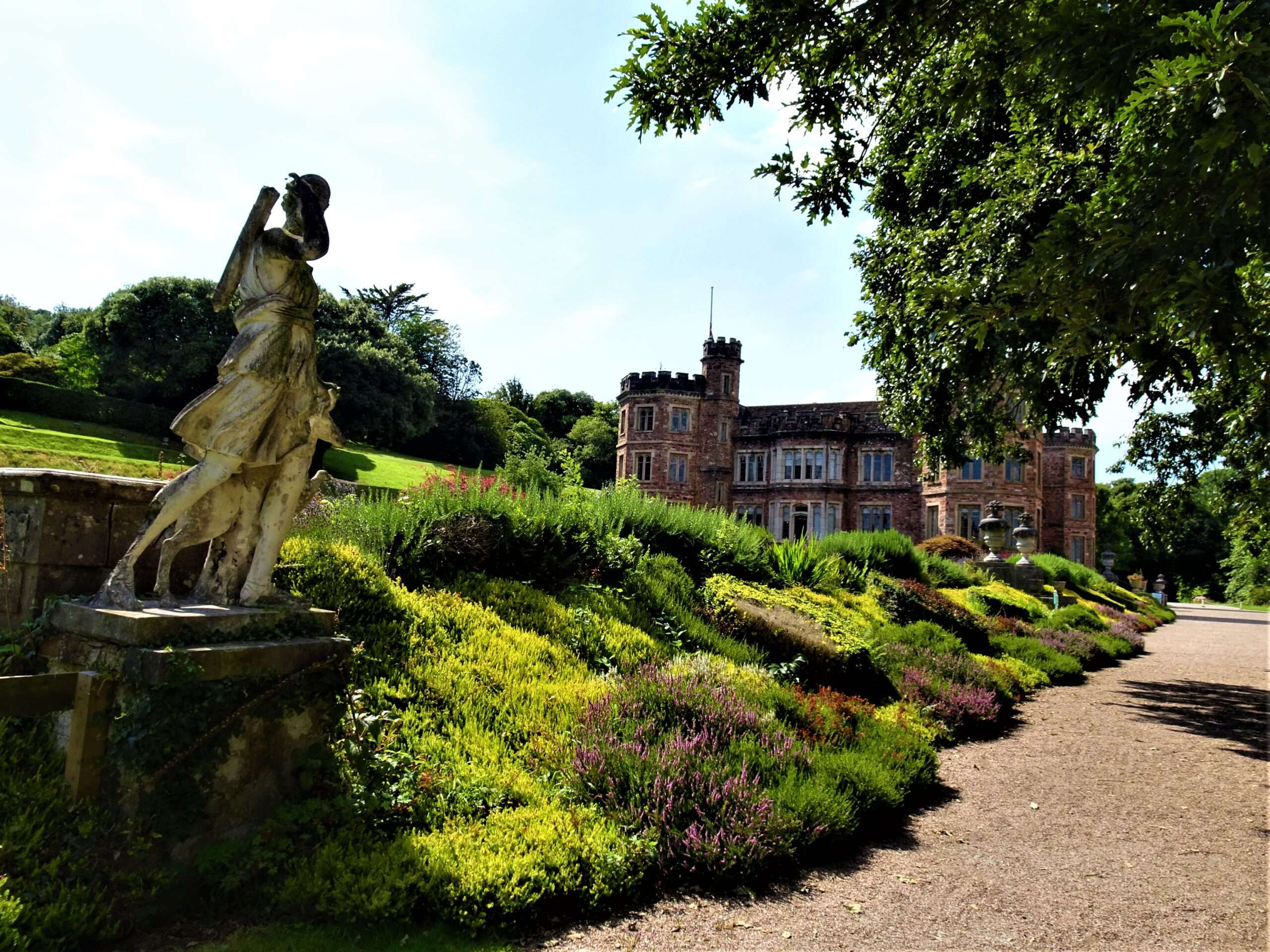 Apart from last week, many of my blog posts have included references to Mount Edgcumbe's stately home and gardens. I photographed them from a distance when visiting Plymouth's Mutton Cove, Mount Wise and Royal William Yard. Now, it's time to praise this popular Cornish spot on the Rame Peninsula.
Whatever the season, there is always something new to discover. I started my recent trip there at the Orangery, the perfect lunch venue, where the menu is healthy and tempting. I've been on a couple of occasions over the last month and was impressed with the selection catering for all diets. The café and restaurant are set in Italian-style gardens. Central is a marble fountain that glitters and is surrounded by brimming flowerbeds and pots, the background dominated with statues and balustraded steps.
Burning off consumed calories is a pleasure in the historical parkland with views overlooking the River Tamar, Plymouth Sound, and the intriguing Drake's Island.
Nature and architecture complement one and another. Deer roam the fields and woodlands, and there are a few follies to my knowledge. The grand Grade I listed house perches regally on the hillside. Behind which, sits another eatery in the old stables, and quirky independent shops. When the bat webcam is operating, it's a treat to spy on the delightful nocturnal creatures snuggling together in their outbuilding roost.
Back on the lower slopes of the 885 acres, there is also a Cornish Black Bee apiary. To conserve the native honey bee, it is supported by the Duchy.
Some people traverse the landscape by hiring Segway's, children ride bikes and scooters. I prefer to wander freely, taking in flora and fauna close up.
Another activity I'm looking forward to is the Christmas Fayre. The date penned in my diary – 11th and 12th December, but I'll be back long before then to celebrate autumn; its warm hues gilding the terrain.
Until next time,
Sue. X