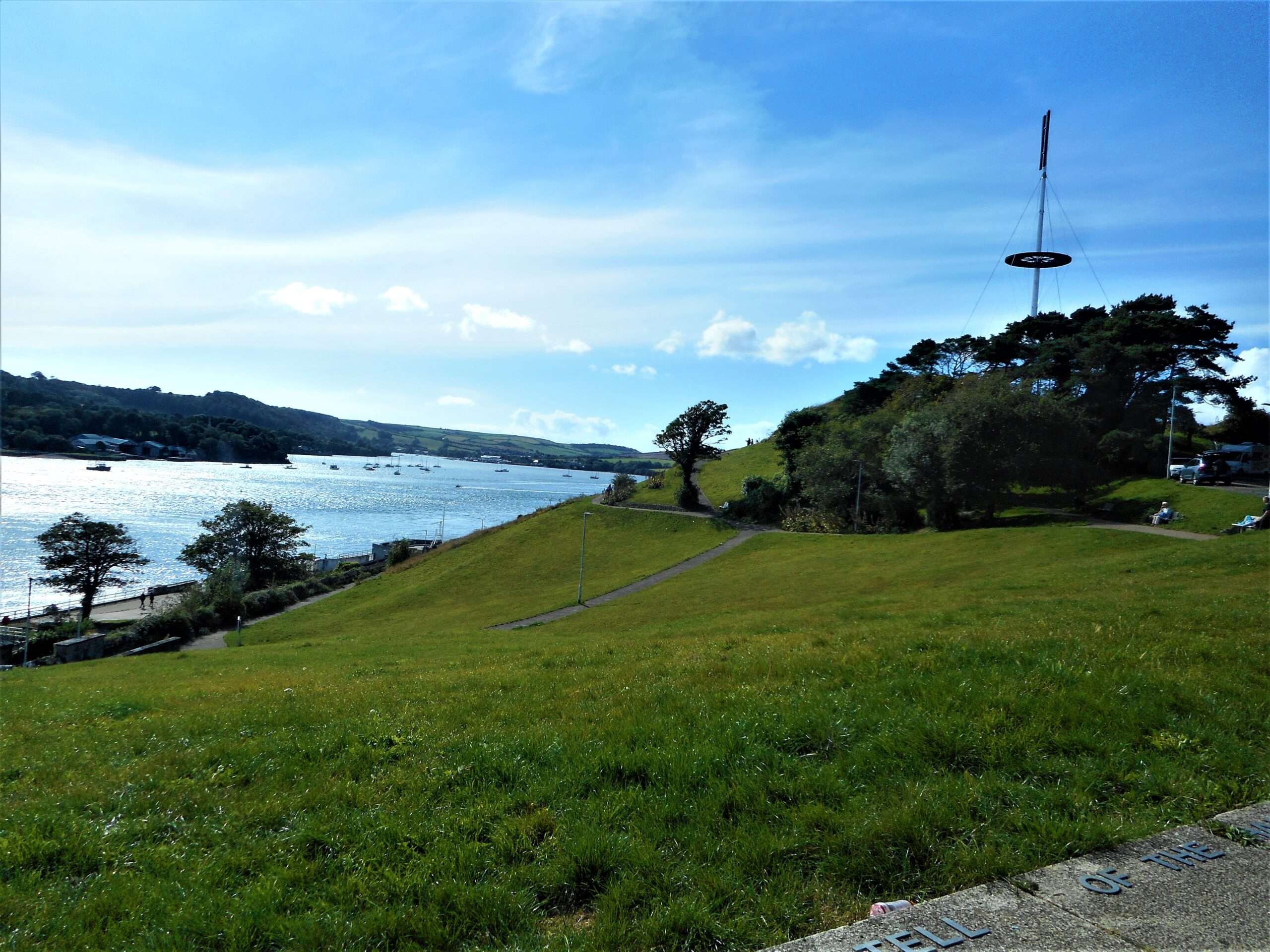 Who would guess from Devonport's grey and busy Cumberland Rd, that a few hundred metres away, Mount Wise, steeped in military history is so scenic? Even when I had my first Covid jab months ago at the Cricket Club, situated amid houses and apartments on the grounds, I wasn't aware of the green leafy slopes leading down to the River Tamar.
From Mutton Cove, the Devonport Heritage Trail winds past Mount Wise's impressive series of swimming pools, equal to any tropical location. They are temporarily closed which is a shame as their fountains must look beautiful cascading into the turquoise waters.
Rounding the headland, an observation tower with its circular viewing platform looms forty metres high on the hill where stunning views reach the Plymouth Sound and Mount Edgecumbe. Further behind, sits Hamoaze House, built in 1795 for the Port Admiral, and to the distant right, Devonport Dockyard sprawls along the waterside.
It's difficult to envisage that many dingy underground tunnels and chambers from World War Two lie underneath such a bright and verdant landscape.
More in keeping with today's ambience is a resplendent and heavenly statue, which seems to offer peace and guardianship to passers-by. It was erected in 1925 commemorating a Milehouse citizen, Captain Robert Falcon Scott, and his crew. All perished on their homeward journey from the Antarctica expedition in 1912 making them national heroes.
We planned to eat lunch at our next stop along the route. It was a sobering thought when those brave souls had died of exposure and starvation as we headed off to Stonehouse through to the Royal William Yard; a culinary paradise.
Until next time,
Sue. X